Slotlight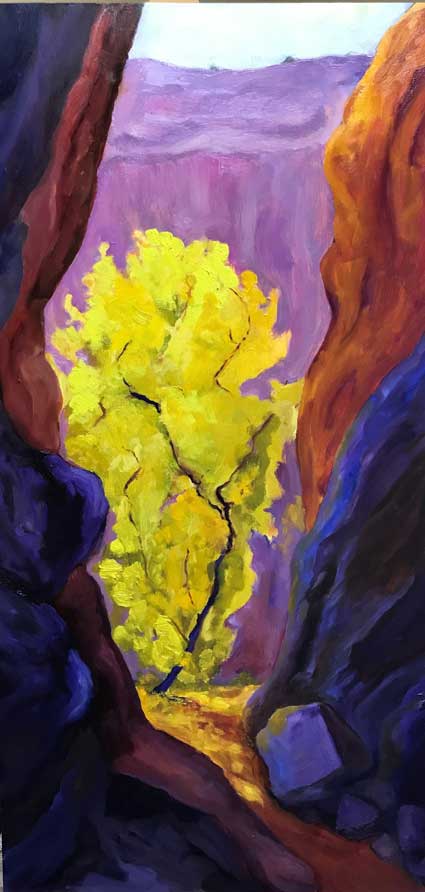 Friends –
This 12"x24" oil painting is my single entry into the Escalante Canyons Plein Air Event which took place last month. I was such a superb celebratory event this year because the pandemic had kept it from happening the year prior. After two years of being away from each other, we rejoiced in our ability to gather again. And the weather, although a bit warm, was working in our favor.
'Slotlight' was painted on the first day of the event at a rather well-known location in Grand Staircase Escalante National Monument. This short, but beautiful slot, acts as a cool respite when the sun is at it's peak. It was a wonderful place to set up and paint – complete with fallen rock slabs which I used to set down my materials.
It is of course available, and this time the purchase price will go to Escalante Arts Festival. At this time, it is being posted on the Festival website:
https://escalantecanyonsartfestival.faso.com/collections/165820
Take a look at all the wonderful works from Escalante on this site and perhaps you will decide to pick one. You'll have something beautiful for your home or office and will also help a superb event that celebrates our public lands.
Do good when you can.
Margie