Paper Hopes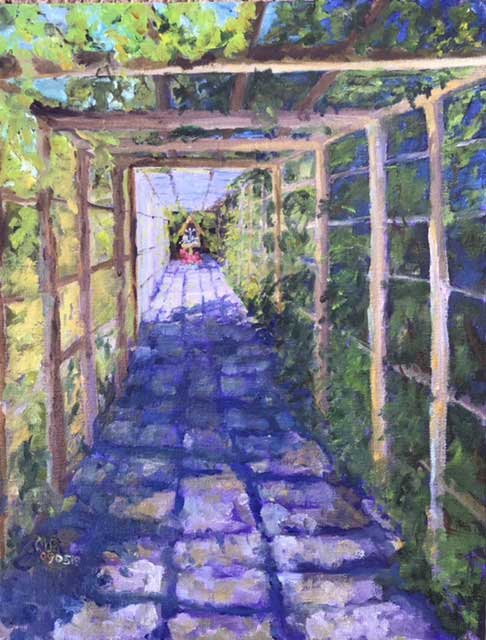 Friends –
I was born and raised a Catholic with 8 years of parochial school. But at some point I abandoned it all, along with the various rules that seemed unrelated to teachings I knew in my heart were right. I could believe teachings like treating others as you would have them treat you -- Caring for the least amongst us -- Defending the rights of the poor and needy.
Regardless of my rebellion, I still find myself now doing at least one thing – visiting a specific Carmelite Monastery in Santa Clara a couple of times each year. What draws me there is more than the fact that I grew up in Santa Clara County and know this place since I was a girl. And possibly, it is more than the fact that the now 100-year old monastery was a special place for my very Catholic Mom.
Now that Mom is gone, I find myself continuing what she used to do…. taking donations to the cloistered nuns (SEE's candy and fresh fruit) and also asking for their annual Novena card to send to my family every year. These paper cards promise that the nuns will pray for a year for whatever I request – which is the well-being of my family and for world peace.
Afterwards I always walk through the olive orchard, the beautiful gardens and the vine-covered arbor. For inexplicable reasons inside this arbor I feel protected. At one end is a sheltered statue which from a distance appears to be nothing more than a jumble of papers. In fact, there is a small crucifix inside but it is surrounded by so many photos of loved ones and written requests that it tends to disappear. Believers come and leave these papers for whatever they feel is important. The faithful have confidence that the right thing will happen as a result, and I envy them for that. For others like me it is nothing more than a hope.

Paper hopes. I'll do whatever it takes.
margie lopez read