Mermaids Playground - Study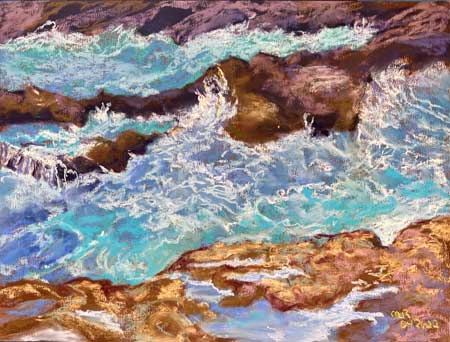 Friends –
This 9x12" pastel was done as a study for a painting with a larger content that I hope to complete one of these days. For now, my plan was to try to see if I could represent the incredible tug and pull and splay and splash of the ocean waters. My observation has been that the water motion is particularly dynamic on the waters of central Oregon where fingers of hardened volcanic rock extend into ocean.
I love that place.
Anyway, enough people responded to this study that I thought I would make it available should someone be interested in having it. I will matt, frame and deliver it to you for a donation to a worthwhile cause – there are so many.
Thank you, Shelly, for the use of your excellent photograph for this concept painting.
margie lopez read
Facebook: Donation Art